Over 100
Clients Served
We take pride in supporting healthcare organizations across the US in their journey of excellence. Join the many satisfied clients who trust SE to revolutionize their patient care experience.
100%
Success Rate
At SE, we consistently deliver outstanding results for our clients, ensuring seamless integration of people, processes, and systems. Experience the difference our commitment to success makes in elevating your patient care.
#1 Most Referred Healthcare Consulting Firm
Due to our unparalleled expertise and dedication to our client outcomes, we have earned the reputation as the premier partner for healthcare organizations. Discover why we are the top choice for organizations seeking to optimize operations and performance while improving patient care outcomes.
Why Choose Us?
With SE, you're partnering with a team of healthcare industry experts who share your commitment to delivering outstanding patient care. Our tailored solutions empower organizations to achieve operational excellence.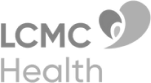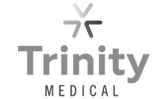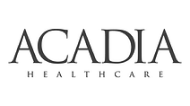 Our team of seasoned professionals boasts extensive experience in the healthcare sector, ensuring that you receive the highest level of service and expertise. Trust SE to elevate your organization's performance with our proven industry insights.
At Southern EVALS, we're proud to be recognized as leading healthcare experts, offering industry-leading consulting, staffing, and marketing solutions.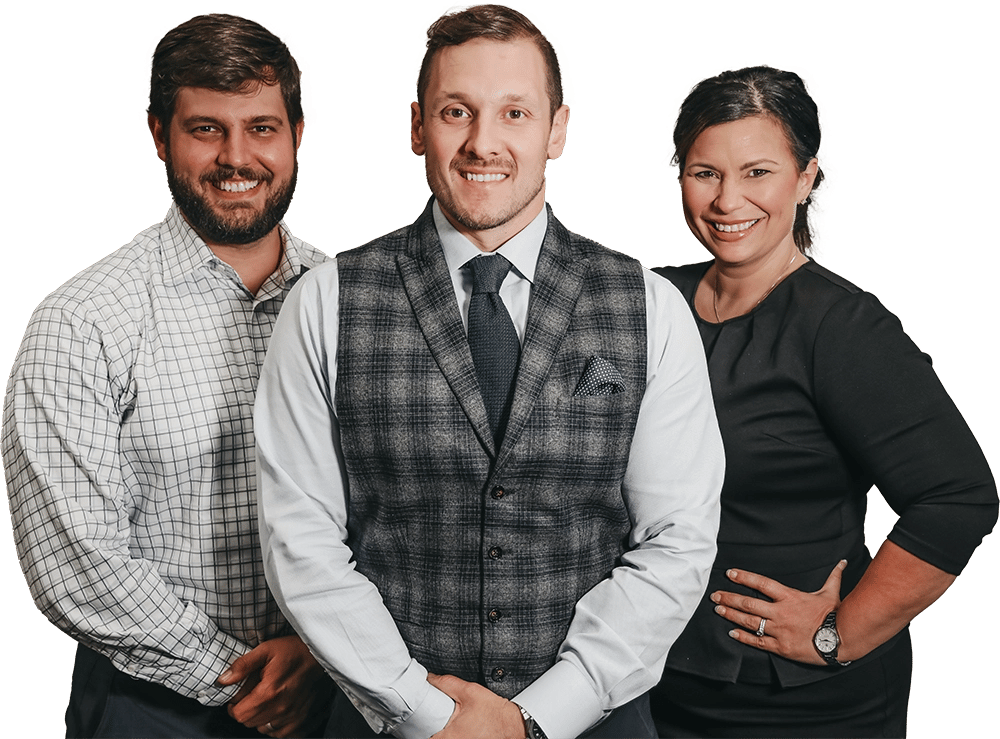 We understand that time is of the essence in healthcare. Our agile team is committed to delivering efficient solutions tailored to your organization's unique needs. Experience fast, reliable results with SE as your healthcare consulting partner.
At Southern EVALS, we're committed to providing reliable healthcare consulting, staffing, and marketing services that meet the unique needs of our clients.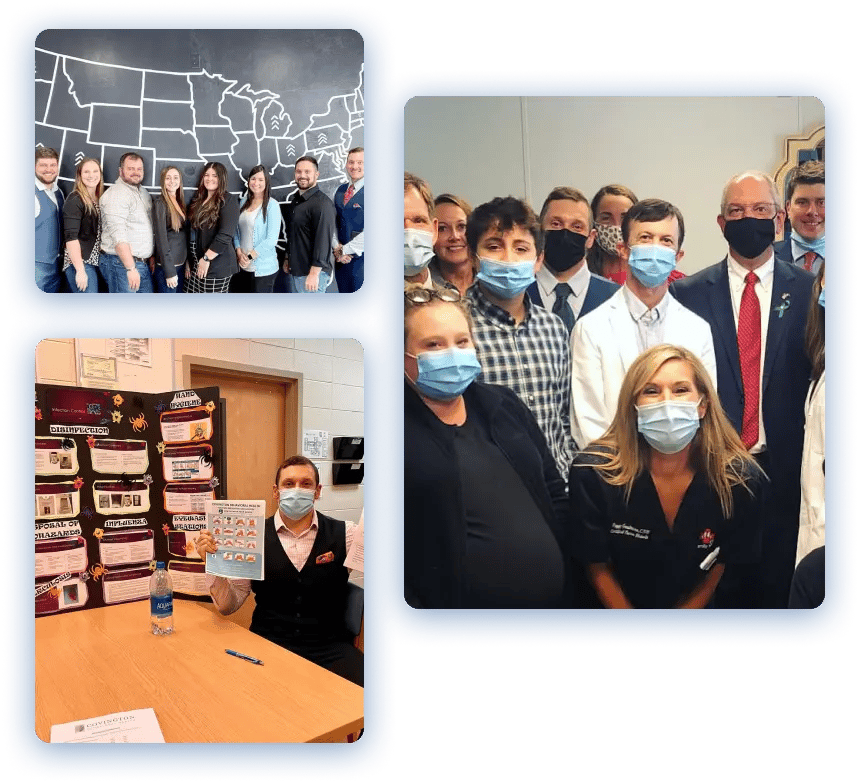 Staffing
Southern EVALS offers a wide range of healthcare staffing solutions with the necessary tools and expertise to make any project you have successful. We achieve success by partnering with our clients from start to finish, focusing on their needs while producing new ideas, developing effective strategies and designing high quality and scalable solutions.
Comprehensive staffing solutions tailored to meet the unique needs of healthcare organizations.
Experienced team of healthcare staffing experts with a proven track record of success.
A collaborative approach focused on partnering with clients to achieve their goals, from project inception to completion.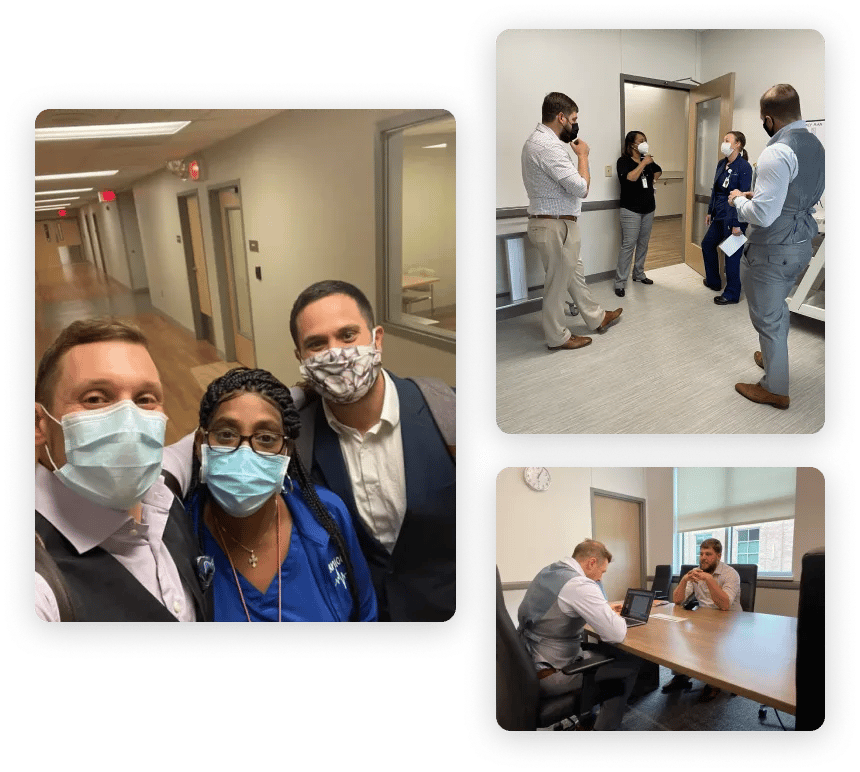 Consulting
Southern EVALS offers a wide range of healthcare consulting services with the necessary tools and expertise to make any project you have succeeded. Our team of experts collaborates with clients to provide tailored solutions that achieve success.
Comprehensive healthcare consulting services, from project planning and implementation to ongoing support and optimization.
Industry-leading expertise and experience in healthcare consulting, with a track record of delivering successful outcomes for clients.
A collaborative approach that prioritizes partnership with clients, leveraging their unique strengths and needs to design and implement effective solutions.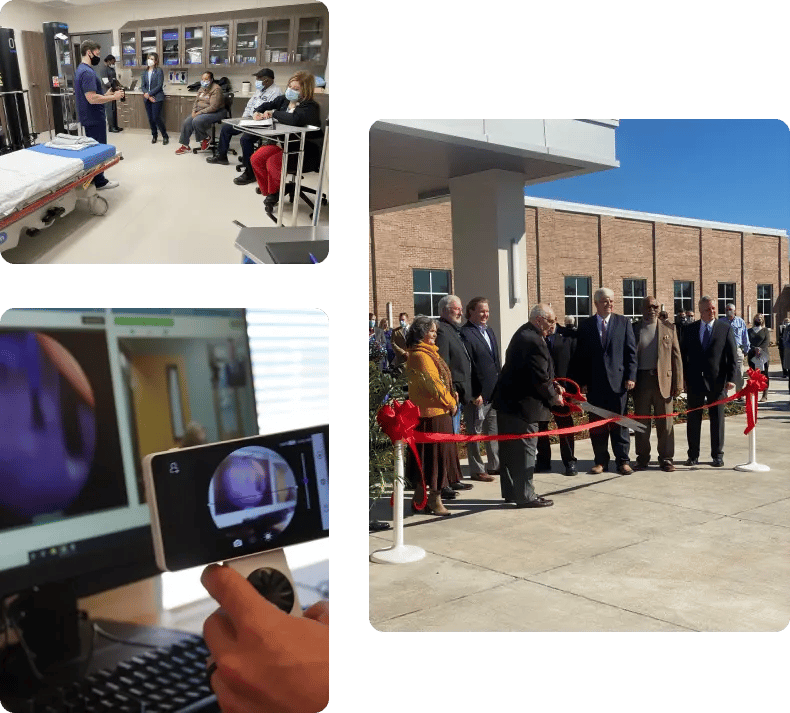 Marketing
Southern EVALS provides expert healthcare consulting services that will help your organization grow and succeed. Our team has the experience and knowledge necessary to help you achieve your goals, and we will partner with you every step of the way. Contact us today to learn more!
Strategic healthcare marketing services are designed to help healthcare organizations grow and succeed.
Experienced team of healthcare marketing experts with a proven track record of success, leveraging the latest tools and techniques to drive growth and engagement.
A collaborative approach focused on partnering with clients to identify their unique needs and goals, and delivering tailored solutions that achieve results.
How We Work
In summary, Southern Evals offers a streamlined 6-step process to help healthcare providers achieve their goals: introduction to our services, assessing your needs, scheduling a consultation, developing a customized plan, implementing compliance solutions, and providing ongoing support for continuous improvement.
Introduction:
STEP 1
Discover Southern Evals, your trusted healthcare consulting partner, dedicated to helping healthcare providers maintain regulatory compliance, increase revenue, and maximize patient safety.
Assess Your Needs
STEP 2
Complete our comprehensive checklist to identify your unique needs and challenges, allowing us to tailor our services to your specific requirements.
Schedule a Consultation
STEP 3
Book an appointment with our expert consultants to discuss your needs, explore potential solutions, and outline a personalized strategy for your organization.
Develop a Customized Plan
STEP 4
Our team will craft a customized plan of action, incorporating new ideas, strategies, and scalable solutions to address your organization's unique challenges and goals.
Implement Compliance Solutions
STEP 5
We'll guide your organization through the implementation process, ensuring that you achieve and maintain compliance with all relevant regulatory bodies.
Ongoing Support and Improvement
STEP 6
Enjoy continued support from Southern Evals as your organization evolves and adapts, ensuring long-term success and progress towards providing safer care for more patients.
I have worked with multiple facilities where Southern Evals has assisted with Infection Control and other services. Their customer service is unmatched, and they take the time to educate staff on items to be looking for while they work through the building. They have dropped everything to come assist us with unannounced surveys and have been on call for expected surveys, and all have returned zero findings in their areas. I strongly recommend Southern Evals to anyone I can!
Southern Evals has been nothing short of an amazing asset to our organization. They are professional, responsible, and experts in making sure all of our needs and concerns are met.
Southern EVALS is an amazing consultant firm. They have helped the hospice agency in so many ways. I would highly recommend them! The staff is very friendly.
Great agency to work for! Excellent pay and very fair treatment. They are a company that believes in putting its employees first. They work closely with the hospitals they staff and ensure the agency nurses are treated with the same respect as hospital staff. I would definitely contact them first if I was looking for agency work as an RN or LPN.
Successful Results
At Southern EVALS, we measure our success by the results we deliver for our clients.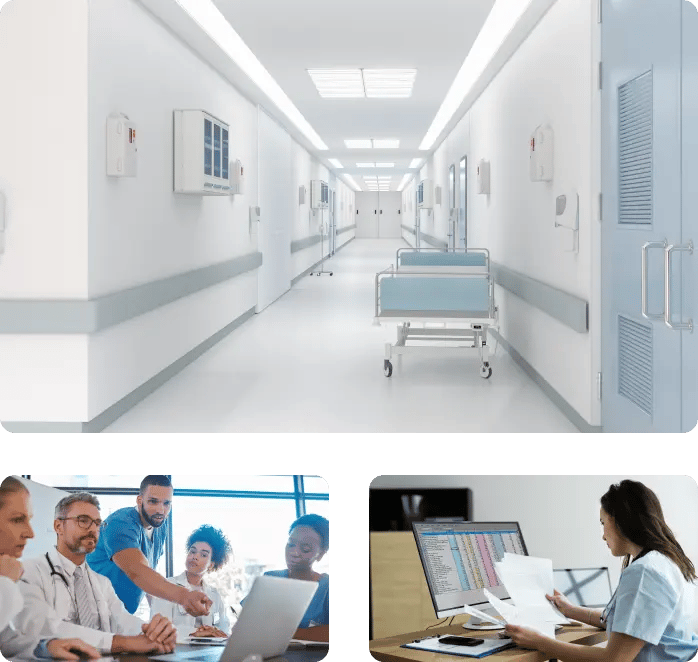 The Need
Healthcare providers face a complex landscape of regulatory compliance, patient safety, and revenue optimization. Navigating these challenges is crucial to delivering high-quality care, maintaining a positive patient experience, and ensuring the financial sustainability of their organization. In this demanding environment, healthcare providers need expert guidance and support to help them identify areas for improvement, implement effective strategies, and remain compliant with ever-changing regulations.
The Result
By partnering with Southern Evals, healthcare providers can expect tangible, positive outcomes. Our comprehensive and customized approach leads to increased revenue and maximized patient safety, ensuring that organizations not only meet regulatory standards but also excel in delivering exceptional care. As a result, healthcare providers can focus on their core mission—providing safe, effective, and compassionate care to patients—while we handle the intricacies of regulatory compliance and strategic improvement. With Southern Evals' ongoing support, healthcare organizations will be well-equipped to adapt to the evolving healthcare landscape and contribute to the overarching goal of providing safer care for an even greater number of patients.
Meet Our Team
Introducing the team behind SE - the dynamic group of individuals dedicated to empowering healthcare providers and transforming the industry.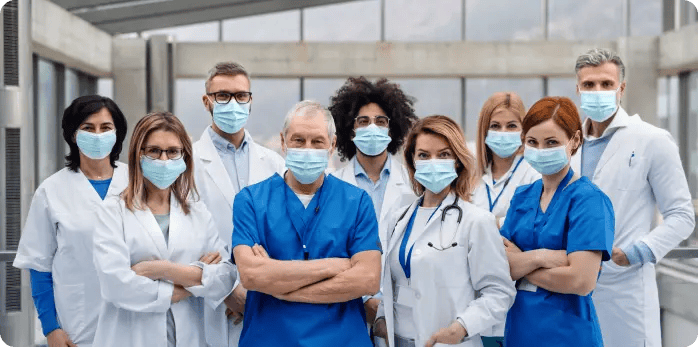 Wanna be part of our growing team?
At SE, we're redefining healthcare for the better, and we're seeking passionate and innovative individuals to join our dynamic team. We believe in empowering healthcare providers to deliver exceptional patient care by streamlining their most crucial resources: people, processes, and systems. If you're ready to make a difference in the lives of millions, we want you on board!
Get the Success Your Hospital Deserves With Southern EVALS!
Contact us today to learn more about how we can help you achieve success!